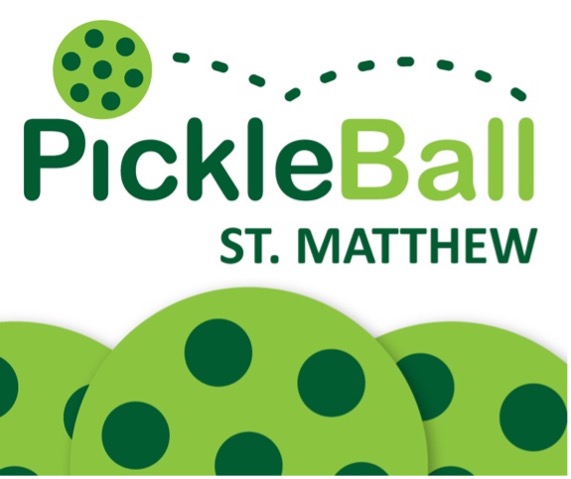 It's Time for Some St. Matthew Pickle Ball!
Mondays & Wednesdays from 2:00 – 4:00 pm
In the Family Life Center (gym)
Do you already play Pickle Ball? Do you want to learn how to play?
St. Matthew Adult Pickleball clinics have begun. All who are interested in learning how to play Pickleball, and those who already know how to play are invited to come!
We will have "Pickleball Court Time" on Mondays and Wednesdays from 2 to 4 pm.  We will have one or two instructors on Mondays and then open court time on Wednesdays.
What to Bring:
Please bring your pickleball paddle if you have one (we will have some paddles available to use if you don't)
Bring a friend!  
Never played Pickleball before?
It's LOTS OF FUN and a great way to EXERCISE AND SOCIALIZE!  It's like tennis, but you don't have to run quite as much because the court is smaller. We are excited about bringing this new "leisure sport" to our St. Matthew Family and their friends!